ABS Managed IT services cover a full spectrum of technology solutions, including remote monitoring and management of your networks, 24/7 service desk support and business continuity solutions to ensure your company is prepared for any possible disruption. For an easily budgeted, small monthly fee — we'll take away the worry, frustration and considerable cost of managing your IT environment. This proactive approach to IT maintenance keeps small problems from becoming big ones.
We also provide our customers peace of mind through our backup and disaster recovery services. You are more than aware of the importance of protecting your company's valuable information – and the hard work that it took to build your business. But all of your hard work is at risk if you don't have a solid BDR solution in place. Are you prepared to deal with the mayhem a major incident or disaster can cause? We will help you prepare for the situations we all want to believe will never happen to us.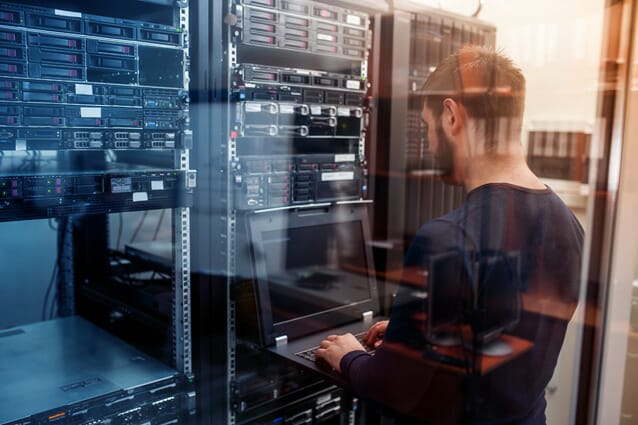 ABS's document management solution is another tool that gives you the ability to handle large and complex flows of information quickly and efficiently and can frequently be the factor that differentiates the successful business. It allows your staff the speed and access to information that your organization demands – from any location or device that has access to the internet. Access your records and documents when you need them, where you need them, according to an indexing system that you design.